The JISA application for 23-24 SY is open. Click HERE to apply!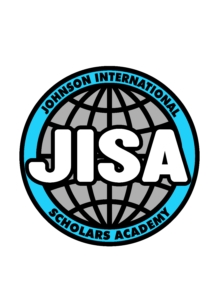 JISA Open House 2022
November 1st
JHS Media Center
Open to all parents and students
Want to know more about JISA?
Listen to what our students have to say about the JISA program.
_________________________________________________________________
_________________________________________________________________________
The videos below tell more about the prog first one is FOR STUDENTS. The second one is for PARENTS.
Did you know JISA students–

Take an overnight trip to Chattanooga, TN.
Explore the concept of caving through literary, historical, and scientific lenses.
Take a hike at Rock City to learn about the qualities of nature.
Learn about the history of the Chattanooga area when they visit the Incline Railroad.
Enjoy a dinner cruise on the Tennessee River as an opportunity to bond and enjoy a fun-filled evening.
Get a behind-the-scenes look at the GA Aquarium and learn about the conservation of our oceans and rivers as well as the diversity of life.
Experience a Shakespearean play at The Shakespeare Tavern, a lively and entertaining show.
Take a white water rafting trip and work as a team to make it through the rapids.
Have a picnic at a park where they enjoy time together as a program.
Explore biotechnology with an in-house field trip with the Georgia State Biobus.
Engage in a historical exploration at Medieval Times.
Go bowling to discover real-life applications of physics.
Give back to our community with service projects that are fun and make a difference.
Students, this is your journey.  JISA is here to help you turn your potential into ability.

Parents and Students: Sign up to receive text updates and reminders about the JISA program. Text @jhsjisa to 81010
Follow us on Twitter @JohnsonIBJISA